About
EVERY GIFT BUILDS HOMES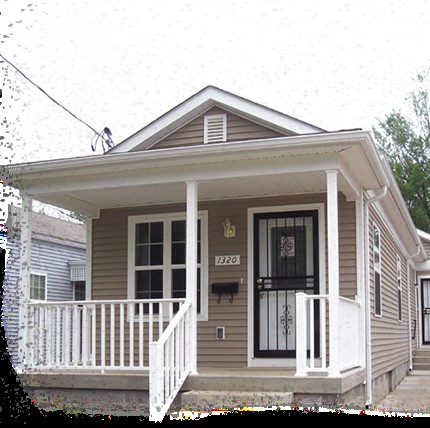 Gift of Stock Appreciated securities such as stocks, bonds or mutual fund shares are great ways to contribute that are beneficial to both parties involved. As a devoted Habitat supporter, you may wish to consider the benefits of making a gift of appreciated securities, particularly at the end of the year. This simple, effective method of giving could double your tax benefit.

Every legacy can build a brighter future. Include Habitat in your will as a way of leaving a lasting legacy. Every gift of land becomes a solid foundation. Land is one of our greatest needs. A gift of land will allow us to build one of our beautiful, craftsman style homes for a deserving family. Every tool builds stronger neighborhoods.

Consider In-kind gifts that will be put to work by volunteers each day.
SUPPORT HABITAT WHILE YOU SHOP!

KROGER COMMUNITY REWARDS


Are you a frequent Kroger shopper? Did you know that you can support us simply by setting up an account on Kroger Community Rewards? It's easy, and it's free! To learn more about the program, and to view a step-by-step list on how you can create an account today, click here to read Support Habitat While You Shop at Kroger!

This program renews each year. So please remember to re-enroll your card to continue support "Spencer Co. Habitat For Humanity" Organization Number: 35434.

AMAZON SMILE


Simply shop Amazon Smile and they will donate a portion of the sale to Spencer County Habitat for Humanity (KY). Learn more about the Smile program here.

Signing up is easy. Got to smile.amazon.com. Enter Spencer County Habitat for Humanity for your designated charity. Be sure to click on the correct one: Taylorsville KY. That's all there is to it. Each time you place an order on Amazon, remember to login to Smile.Amazon.com.
GIVE THE GIFT OF YOUR TIME

Volunteering on the work site is a fun, hands-on opportunity for individuals and groups to build homes alongside future Habitat homeowners. No experience is necessary to volunteer on a construction job site. Our staff and skilled volunteers will teach you everything you need to know! If you are skilled in certain areas, let us know and we will discuss the possibility of you being a volunteer Crew Leader or House Leader.

Construction volunteers do carpentry, roofing, siding, interior trim, painting, and landscaping. Construction is led by our experienced construction team and new volunteers also receive coaching from more experienced volunteers.

Contact volunteerrelations@spencercountyhfh.com.

DONATE A CAR

If you have an older car, truck, van, trailer, RV or boat taking up valuable space in your yard, consider donating it to support affordable housing in Spencer County, KY. Car donations to Spencer County Habitat for Humanity support the local and global mission of eliminating substandard housing and saves you the time and energy of finding a buyer. By donating a car to our vehicle donation program, you can help volunteers in Spencer County partner with qualifying families in need of a hand up, not a hand out.

To donate a car, truck, boat or RV to Cars for Homes™ - Habitat's official car donation program, click: Donate A Car or call 877.277.4344 toll free.

To learn more about the car donation program, please visit: Carsforhomes.org. It's a convenient way to support Spencer County Habitat for Humanity and create more space in your driveway!
Donate through PayPal